New Construction
In the Greater Pittsburgh Area
Though it was once a largely industrial area, Pittsburgh is growing.
From universities to shopping and dining to entertainment and new business, Pittsburgh is expanding — culturally, economically, and physically. With growing finance, biotech, and pharmaceutical industries, Pittsburgh jobs are on the rise, which means more people are headed to the city.
What does this mean for current and future Pittsburgh residents? It means new construction of all sorts. New retail areas. New office and business spaces. Upgraded roadways and bridges. And new homes.
New Construction in Pittsburgh
Many Pittsburgh residents and future residents are jumping on board to purchase new homes. The draw for new construction is simple; home buyers love the idea of purchasing a brand-new home custom-built just for them!
The Pittsburgh market has several large production builders.  In addition to these main four or five larger builders, there are other mid-size and smaller builders assisting in the production and creation of new homes.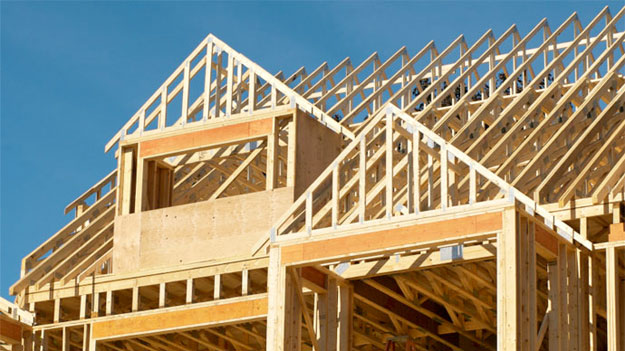 New Homes in Pittsburgh Suburbs
As the city grows, the surrounding suburbs are becoming more and more popular residential areas for city commuters. The following areas have seen increased growth in new homes to meet the demand for more single family and multifamily homes.
Canonsburg
Canonsburg homes tend to be modern, cozy, and built from a combination of brick or stone and frame. Equipped with standard modern appliances, as well as basements and garages.
Peters Township
New construction in Peters Township varies hugely in price and encompasses both single-family and multifamily housing. Single family homes are mostly large and luxurious provincial estates of brick and stone featuring the latest upgraded amenities and technology.
Multi-family homes in Peters Township are more economical, and are largely brick.
South Fayette
South Fayette features newly-constructed homes, mostly of a colonial style. They feature standard modern amenities such as garages and basements and are built of a combination of frame and stone.
North Strabane
North Strabane new construction is geared mostly towards those looking for economical multi-family housing. These brick and stone homes are cozy and comfortable.
Spotlight Commercial Construction
An important new construction project just outside of Canonsburg is the Southpointe Town Center, a massive undertaking to produce an area 60,000 square feet of retail space surrounded by hundreds of thousands of square feet of office space, creating a booming venue for shopping, dining, entertainment, and business — and about 12,350 new jobs.
From fitness programs and classes, like Barre3, to community sports and games, like bocce, to festivals and events like the Southpointe Town Center Fall Festival, Southpointe was created to be a hub of entertainment and recreation. Featuring stores and salons, cafes and diners, a park, and a whole lot more coming soon, Southpointe will bring an increase to both business and entertainment to Canonsburg and its surrounding areas.
Looking for New Construction?
When looking at new homes, it's important to remember that though most large-production builders have an on-site sales team, but as a buyer, you are NOT being represented by this team.
If you're considering building a new home or are interested in purchasing a newly-constructed home (building a home isn't for everyone!) in the Pittsburgh area, I want to be your real estate resource! With New Construction spreadsheets outlining the various community locations, price points, and school districts, I can greatly simplify your search for the perfect home.
Contact me today at 412-396-9719 or joe@pittsburghjoe.com to get started.